Godard Is the National Society of Film Critics' Big Winner — Sorry, Boyhood
Jean-Luc Godard's 3-D tone poem beat <em>Boyhood</em> by one vote.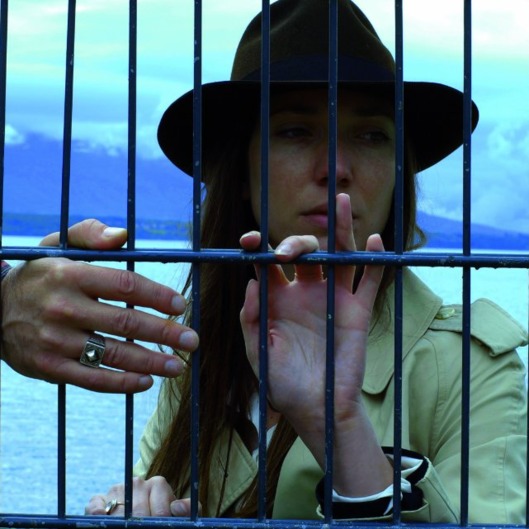 A year after giving top honors to Inside Llewyn Davis, the National Society of Film Critics this weekend continued its annual tradition of doing whatever the hell it wants to, awarding the Best Picture prize to Jean-Luc Godard's Goodbye to Language, a 70-minute, 3-D tone poem about technology. Godard's latest edged out Richard Linklater's Boyhood by one vote. Elsewhere, Boyhood nabbed both Best Director and Best Supporting Actor, while Timothy Spall took home Best Actor for his gruntt-astic work in Mr. Turner (news which Spall undoubtedly greeted with a hearty "grrngh"). Read the full list of winners and vote tallies below.
BEST PICTURE
Goodbye to Language — 25
Boyhood — 24
Birdman — 10
Mr. Turner — 10
BEST DIRECTOR
Richard Linklater, Boyhood — 36
Jean-Luc Godard, Goodbye to Language — 17
Mike Leigh, Mr. Turner — 12
BEST ACTOR
Timothy Spall, Mr. Turner — 31
Tom Hardy, Locke — 10
Ralph Fiennes, The Grand Budapest Hotel — 9
Joaquin Phoenix, Inherent Vice — 9
BEST ACTRESS
Marion Cotillard, The Immigrant and Two Days, One Night — 80
Julianne Moore, Still Alice — 35
Scarlett Johansson, Lucy and Under the Skin — 21
BEST SUPPORTING ACTOR
J.K. Simmons, Whiplash — 24
Mark Ruffalo, Foxcatcher — 21
Edward Norton, Birdman — 16
BEST SUPPORTING ACTRESS
Patricia Arquette, Boyhood — 26
Agata Kulesza, Ida — 18
Rene Russo, Nightcrawler — 9
BEST SCREENPLAY
Wes Anderson, The Grand Budapest Hotel — 24
Alejandro Iñárritu, Nicolas Giacobone, Alexander Dinelaris Jr., and Armando Bo, Birdman — 15
Paul Thomas Anderson, Inherent Vice — 15
BEST NONFICTION FILM
Citizenfour — 56
National Gallery — 19
The Overnighters — 17
BEST CINEMATOGRAPHY
Dick Pope, Mr. Turner — 33
Darius Khondji, The Immigrant — 27
Fabrice Aragno, Goodbye to Language — 9