J.K. Simmons, D'Angelo Headed to SNL
For the January 31 episode.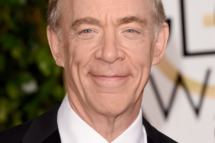 J.K. Simmons will host Saturday Night Live on January 31 with musical guest D'Angelo, NBC announced today. Simmons appeared briefly in an SNL sketch parodying Oz on a Jerry Seinfeld–hosted episode in 1999, but this'll be the first substantial SNL appearance for all parties. Simmons just earned his first Oscar nomination for Whiplash, and D'Angelo just released Black Messiah, his first album in an extremely long time, but both performers have been part of the pop landscape for ages. Bring on the SVU material.