John Travolta Joins American Crime Story, Which Now Has the Greatest Cast Ever
It's a campy-as-hell retelling of the O.J. Simpson trial.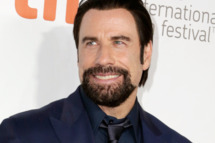 Variety reports that John Travolta will play the lead in Ryan Murphy's upcoming American Crime Story, a retelling of the O.J. Simpson trial that is definitely going to be campy as hell. Travolta will play lawyer Robert Shapiro. The rest of the cast includes Cuba Gooding Jr. as O.J., Sarah Paulson as Marcia Clark, and David Schwimmer as Robert Kardashian. The chances of this series having musical numbers — already very high — just went through the roof.