Justin Bieber Apologizes for Being Arrogant, Conceited, Obnoxious, Vile, Unpleasant, Insufferable, Offensive, Repulsive, Repellant, and Repugnant
On something called Fahlo.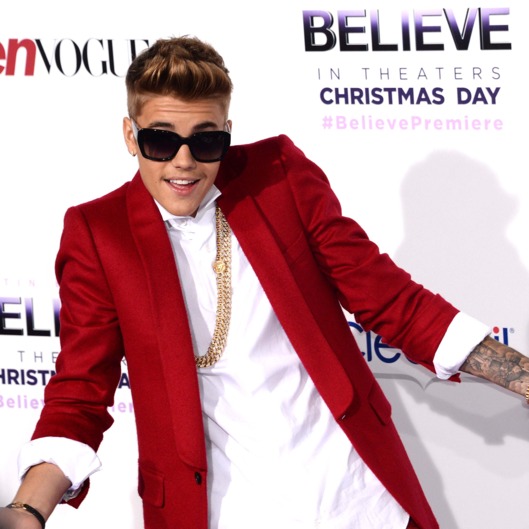 Justin Bieber went on something called Fahlo last night to apologize for his bratty, reckless, violent, racist, and criminal public behavior, assuring fans, "I'm not who I was pretending to be." In a video so dark it makes you fear for his safety (don't worry, he's fine), Biebs explains he'd been lying low out of a fear of appearing "arrogant and conceited," which, he admits, is "basically how I've been acting the past year and a half." But he wants you to know that deep down, he's a kid with a good heart, just like you. "I really want people to know how much I care about people," he says. "I'm not that person to say I don't give a fuck. I'm not that kid."
Watch a brightened version of the video below: