Netflix Is Bringing Back Wet Hot American Summer, As a Series — With All the Original Cast!
It'll be an eight-episode series.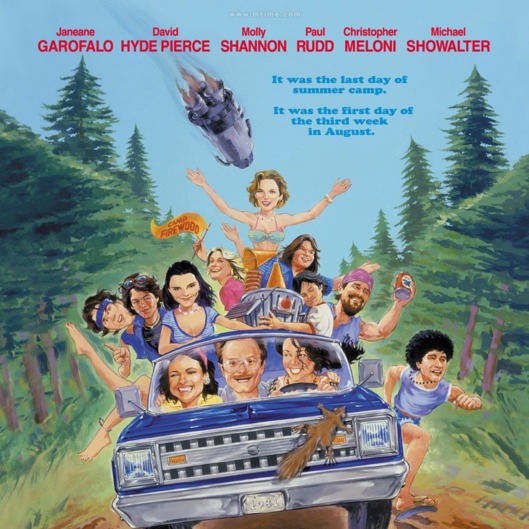 After Arrested Development, Netflix has found itself in the cult-comedy resurrection business. The streaming service announced today its plan to bring back Wet Hot American Summer for an eight-episode series, with what Deadline calls "virtually all" of its original cast returning. Not just Paul Rudd, Elizabeth Banks, Amy Poehler, Janeane Garofalo, David Hyde Pierce, Christopher Meloni, and all the State dudes —  but also Bradley Cooper, whom you might have expected to be way too big for this kind of thing now. Even H. Jon Benjamin, who voiced a talking can of vegetables, is coming back. This cast is committed.
Just like the movie, the Netflix series will be directed by David Wain, and written by Wain and Michael Showalter. Hopefully, there will be montages.