The Other 3 High Maintenance Episodes Are Coming in February
Wrapping up season two.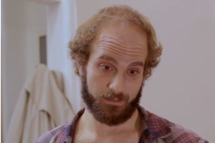 Katja Blichfeld and Ben Sinclair's potent drug-dealing web series about a "Guy" and his eclectic pot-smoking clientele will wrap up its second season on February 5, with three more episodes via Vimeo On Demand. "In this new batch of episodes, 'The Guy' is poised to deliver to a new set of clients, all who have vastly different motivations — or lack there of — for smoking weed," someone super insightful from Vimeo told EW. The first three episodes from season two are available here to rent, if you have some homework to do. Once released, the rest will cost $1.99 each, or you can stream every episode for $7.99.