The Producers Guild Nominates Boyhood, Nightcrawler; Snubs Selma
Recently, the PGA's big winner went on to win Best Picture.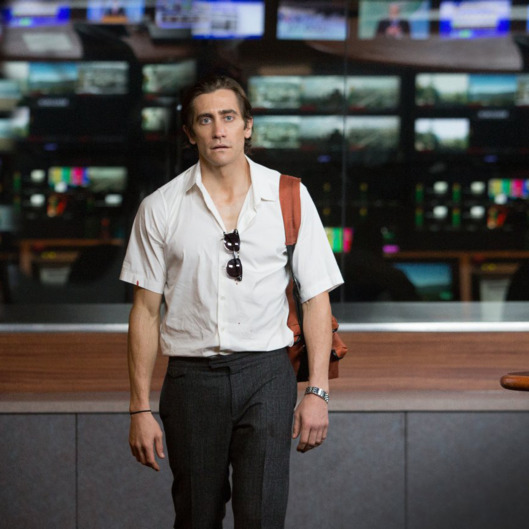 Though the Producers Guild Awards don't have the glitz and glamour of the Golden Globes or the BAFTAs, they're particularly prized by Oscar-watchers for one important reason: Every year since No Country for Old Men, the winner of the PGA's Daryl F. Zanuck Award has gone on to win Best Picture at the Oscars. (One asterisk: 12 Years a Slave tied with Gravity for the top prize last year.) This year, the nominees are roughly similar to our own Best Picture forecast, with American Sniper and Nightcrawler replacing the snubbed Selma and Unbroken. Another sign that we should be taking Nightcrawler more seriously? Remember: If you want to win the lottery, you have to make the money to buy a ticket.
The full list of nominees is below:
THEATRICAL MOTION PICTURE
American Sniper
Birdman
Boyhood
Foxcatcher
Gone Girl
The Grand Budapest Hotel
The Imitation Game
Nightcrawler
The Theory of Everything
Whiplash
ANIMATED THEATRICAL MOTION PICTURE
Big Hero 6
The Book of Life
The Boxtrolls
How to Train Your Dragon 2
The LEGO Movie
LONG-FORM TELEVISION
American Horror Story: Freakshow
Fargo
The Normal Heart
The Roosevelts
Sherlock
DOCUMENTARY THEATRICAL MOTION PICTURE
The Green Prince
Life Itself
Merchants of Doubt
Particle Fever
Virunga
EPISODIC TELEVISION, DRAMA
Breaking Bad
Downton Abbey
Game of Thrones
House of Cards
True Detective
EPISODIC TELEVISION, COMEDY
The Big Bang Theory
Louie
Modern Family
Orange Is the New Black
Veep
NONFICTION TELEVISION
30 for 30
American Masters
Anthony Bourdain: Parts Unknown
Cosmos: A SpaceTime Odyssey
Shark Tank
COMPETITION TELEVISION
The Amazing Race
Dancing With the Stars
Project Runway
Top Chef
The Voice
LIVE ENTERTAINMENT AND TALK TELEVISION
The Colbert Report
Jimmy Kimmel Live
Last Week Tonight With John Oliver
Real Time With Bill Maher
The Tonight Show Starring Jimmy Fallon