Rihanna, Kanye, and Paul McCartney Release New Collaboration
It's called  "FourFiveSeconds."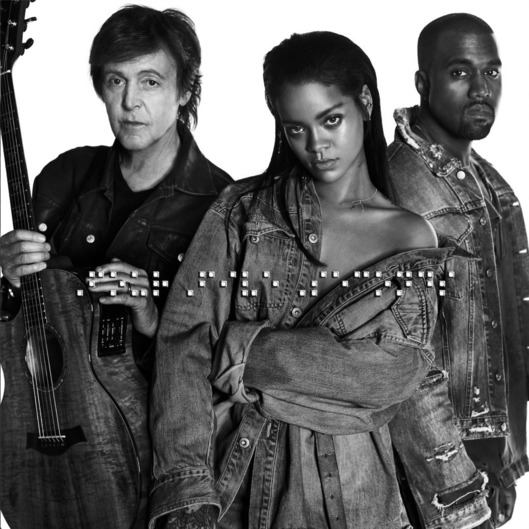 Last year was a cold, lonely one in pop without Rihanna, but now she's back. And what better way to start the New Year than with this collaboration with Paul McCartney and Kanye West? The song, "FourFiveSeconds," which will appear on both Rihanna's and Kanye's upcoming albums (Roc Nation, y'all!), is an extension of the previous McKanye collaboration, "Only One." Kanye joins Rihanna on vocals over a stripped-down track led by an acoustic guitar with Ty Dolla $ign in the background. It's Rihanna and Kanye singing, but it definitely sounds like Paul McCartney.
Oh, and Rihanna's reaction to the link going live is adorable.