Underground Railroad Miniseries Coming to NBC, Broadway
Stevie Wonder is executive producing and writing the score.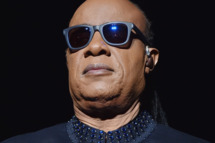 NBC will air an eight-hour miniseries about the Underground Railroad called Freedom Run, the network announced today. The series is based on Betty DeRamus's book Forbidden Fruit: Love Stories From the Underground Railroad, and includes Stevie Wonder among its executive producers. The book is also being adapted as a Broadway musical, for which Wonder will write the score. Both the miniseries and the musical follow "three specific epic journeys and love stories," all based on true accounts, according to NBC's statement. There's no firm release date yet, but it's one among many big projects the network announced at the Television Critics Association Conference today.