See Viola Davis's Subtle New York Times Dig at the People's Choice Awards
Remember when the <em>Times</em> said she wasn't "classically beautiful"?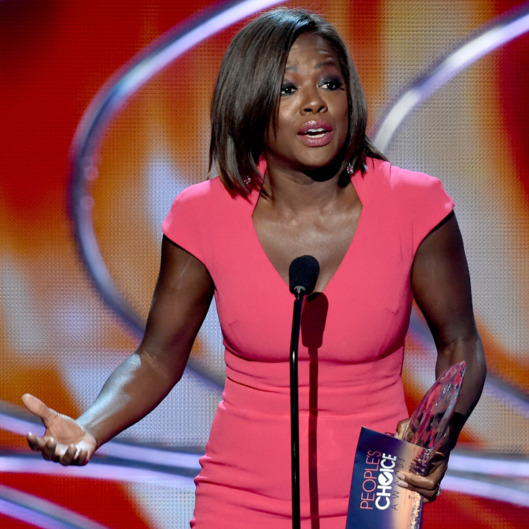 Viola Davis won a People's Choice Award last night for favorite actress in a new TV series for her role on How to Get Away With Murder. In her acceptance speech, Davis thanked fans of the show and talked about how proud she is to be an actress; plus, she got in a pretty sweet, subtle dig at that infamous New York Times article from September. "Thank you, Shonda Rhimes, Betsy Beers, and Peter Nowalk for thinking of a leading lady who looks like my classic beauty," Davis said, responding to Alessandra Stanely's assertion that she's "less classically beautiful" than Kerry Washington or Halle Berry. Prep your topical ointments, folks, cause somebody just got buuurned.