Wendell Pierce on Selma Snub: 'The People's Reaction Speaks for Itself'
<span class="s1">"W</span>e are missing out on so many great stories."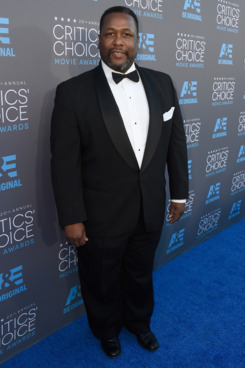 Even at the Critics' Choice Awards, the Oscars were still the No. 1 topic of discussion, particularly Selma, which found itself snubbed in the Best Actor and Best Director categories. At the ceremony, Wendell Pierce, who plays Hosea Williams in the film, told Vulture to remember that the film did receive a nomination for Best Picture: "That is historic, and I embrace that." Still, Pierce said, he was "disappointed" in the lack of nominations for David Oyelowo and Ava DuVernay. "The director's club needs to be broken," he said. "The more inclusive it is, the more stories we get, the more growth we have ... We are missing out on so many great stories that have not been told because our viewpoint is so narrow."
If there was any good news to come out of the snub, though, it was the widespread love and support Selma received from fans. "The people's reaction speaks for itself," Pierce said. "To me, it's what the reaction would have been had Marlon Brando not been nominated for Godfather, if Rod Steiger had not been nominated for The Pawn Broker, if De Niro hadn't been nominated for Taxi Driver. That's what you felt this morning when David Oyelowo was not nominated for an Oscar."