Blended, Kirk Cameron Lead 2015 Razzie Nominations
And a tough year for transforming robots.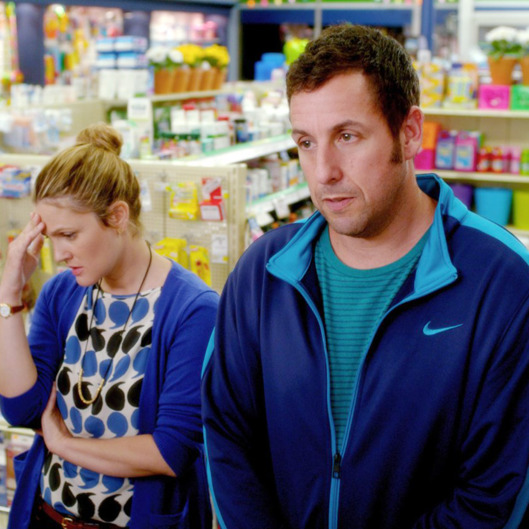 What were the worst movies of the year? According to this year's Razzie nominations, the answer runs the gamut from summer blockbusters like Transformers: Age of Extinction to winter "blockbusters" like Kirk Cameron's Saving Christmas. In addition, Razzie voters were not charmed by anything in Blended, Teenage Mutant Ninja Turtles, or Sex Tape. They probably also wouldn't mind if Kelsey Grammer stopped acting completely. The full list of nominees is below.
WORST PICTURE
Kirk Cameron's Saving Christmas
Left Behind
The Legend of Hercules
Teenage Mutant Ninja Turtles
Transformers: Age of Extinction
WORST ACTOR
Kirk Cameron, Kirk Cameron's Saving Christmas
Nicholas Cage, Left Behind
Kellan Lutz, The Legend of Hercules
Seth MacFarlane, A Million Ways to Die in the West 
Adam Sandler, Blended
WORST SUPPORTING ACTOR
Mel Gibson, Expendables 3
Kelsey Grammer, Expendables 3, Legends of Oz, Think Like a Man Too, Transformers: Age of Extinction
Shaquille O'Neal, Blended
Arnold Schwarzenegger, Expendables 3
Kiefer Sutherland, Pompeii
WORST ACTRESS 
Drew Barrymore, Blended
Cameron Diaz, The Other Woman and Sex Tape
Melissa McCarthy, Tammy
Charlize Theron, A Million Ways to Die in the West
Gaia Weiss, The Legend of Hercules
WORST SUPPORTING ACTRESS
Cameron Diaz, Annie
Megan Fox, Teenage Mutant Ninja Turtles
Nicola Peltz, Transformers: Age of Extinction
Susan Sarandon, Tammy
Brigitte Ridenour (née Cameron), Kirk Cameron's Saving Christmas
WORST DIRECTOR
Michael Bay, Transformers: Age of Extinction
Darren Doane, Kirk Cameron's Saving Christmas
Renny Harlin, The Legend of Hercules
Jonathan Liebesman, Teenage Mutant Ninja Turtles
Seth MacFarlane, A Million Ways to Die in the West
WORST REMAKE, RIP-OFF OR SEQUEL
Annie
Atlas Shrugged: Who Is John Galt?
The Legend of Hercules
Teenage Mutant Ninja Turtles
Transformers: Age of Extinction
WORST SCREEN COMBO
Any Two Robots, Actors (Robotic Actors), Transformers: Age of Extinction
Kirk Cameron & His Ego, Kirk Cameron's Saving Christmas
Cameron Diaz & Jason Segel, Sex Tape
Kellan Lutz & Either His Abs, His Pecs or His Glutes, The Legend of Hercules
Seth MacFarlane & Charlize Theron, A Million Ways to Die in the West
WORST SCREENPLAY
Kirk Cameron's Saving Christmas
Left Behind
Sex Tape
Teenage Mutant Ninja Turtles
Transformers: Age of Extinction
REDEEMER AWARD
Ben Affleck, from Gigli to Argo and Gone Girl
Jennifer Aniston, from four-time Razzie nominee to Cake
Mike Myers, from The Love Guru to directing Supermensch
Keanu Reeves, from six-time Razzie nominee to John Wick
Kristen Stewart, from six-time Razzie winner for Twilight to Camp X-Ray