Chuck From Chuck Joins NBC's Heroes Reboot
It's like the late 2000s never ended.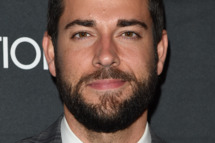 Working hard to give Heroes Reborn that perfect Ben Silverman–era vibe, NBC today announced that it had cast Chuck star Zachary Levi in the upcoming reboot. Like everything else about the 13-part miniseries, Levi's role is currently shrouded in secrecy, but here's hoping he gets a cooler costume than last time.