15 Best New Songs of the Week
Raekwon, Best Coast, Emile Haynie, and more.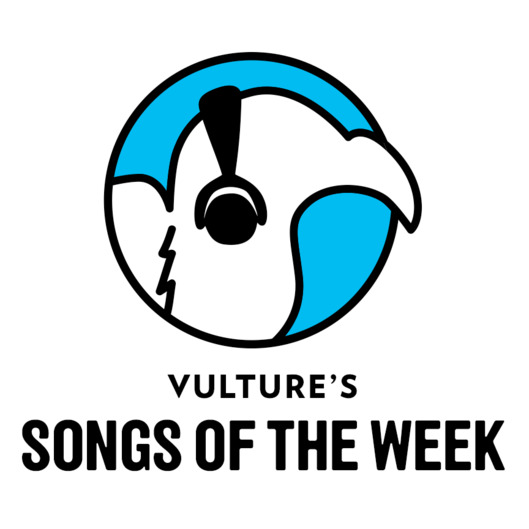 Every week, members of the Vulture staff will highlight their favorite new songs. They might be loud, quiet, long, short, dance-y, rawkin', hip, square, rap, punk, jazz, some sort of jazz-punk-rap fusion — whatever works for the given person in that given week. Read our picks below and please tell us yours in the comments.
Best Coast, "California Nights"
I never tire of Best Coast's shtick. They make music for every L.A. tourist to wander aimlessly around Hollywood with zero shame. It's almost cruel of Bethany and Bobb to drop the title track from their upcoming album while most of the East Coast is buried under snow and ice just so they can brag, for the umpteenth time, about how great living in California is. We get it, guys. Sheesh. —Dee Lockett (@Dee_Lockett)
Big Sean feat. Chris Brown and Ty Dolla $ign, "Play No Games"
It's kind of impossible not to love a song that samples Guy's "Piece of My Love" (sorry, Big Sean, but you're overshadowed once again). Go ahead and get your two-step on and rap along with it — kind of like how Sean and Ariana Grande are in this adorable Instagram video she posted last night. —DL
A.G. Cook feat. Hannah Diamond, "Drop FM"
I'm honestly still reading explainers on PC Music, the record label Cook founded. Is Hannah a vocaloid or a real person? Are these musicians or art projects? Why am I so damn cheery all of a sudden? — Marcus Jones (@MarcusJonesNY)
Dan Deacon, "When I Was Done Dying"
Dan Deacon's new album, Gliss Riffer, which comes out today, is so freaking good. It was hard to pick a top track, but "When I Was Done Dying" emerged as my favorite. It has a Feels-era Animal Collective vibe, but with DDs signature ability to build songs, adding layer on top of layer. It's arguably the prettiest song of his career. — Jesse David Fox (@JesseDavidFox)
Future Brown feat. Tink, "Room 302"
NPR calls Future Brown a "post-human, post-geographical electronic music collective," which might turn you off — but don't stress, they're just four cool humans who make cool sounds. Take "Room 302," which features up-and-comer Tink, and the dings and dongs of (what sounds like!) a spa's waiting room. The future! — Lindsey Weber (@LindseyWeber)
Emile Haynie feat. Rufus Wainwright, "Little Ballerina"
It's about time Emile Hayne, mastermind behind songs for Kanye West, Lana Del Rey, Eminem, and more, finally stepped into the spotlight. This week he releases his debut album, We Fall, and it's so magnificent that picking just one song to call the best feels wrong. But, I keep coming back to "Little Ballerina," which has my favorite guest vocal performance on the whole album (and there are many) from the always-excellent Rufus Wainwright. It's like a loose remake of Elton John's "Tiny Dancer," and I can't get enough of it. —DL
Jack Ü feat. Kiesza, "Take You There [Missy Elliott Remix]"
We have already established that this Diplo-Skrillex collab is a banger. However, you know how you were watching Katy Perry at the Super Bowl and everything was fine enough, then Missy came out and your brain released all its dopamine because you just realized how much you missed her? That's what listening to this remix is like. — MJ
Lady Lamb the Beekeeper, "Billions of Eyes"
Rolling Stone is currently streaming the entirety of Lady Lamb's new album, After, and I've been hooked on it all day. "I just want to fall into a ball of warm laundry / I just wanna keep very, very quiet" Aly Spaltro sings, her voice unlike either of those things and it totally doesn't matter. — LW
LunchMoney Lewis, "Bills"
Yes, the guy from Nicki Minaj's "Trini Dem Girls" has his own single now and it's not totally what I expected.  But not in a bad way! LunchMoney Lewis's responsible ode to bills (take that, Destiny's Child) is fun, weird and has trumpets. Not bad. — LW
Clare Maguire, "Will You Love Me Tomorrow (Carole King cover)"
Carole King's classic "Will You Love Me Tomorrow" has been covered by absolutely everyone. Add British singer Clare Maguire to that list; she recently took on the song as part of Burberry's acoustic series. And her voice swells effortlessly with a backing orchestra and choir at all the song's high points, capturing its heartbreaking elegance with such ease you don't ever want it to end. — DL
Raekwon feat. French Montana and Busta Rhymes, "Wall to Wall"
Only Built 4 Cuban Linx …, Raekown's 1995 debut solo album post-Wu-Tang Clan, is as good as anything you'll find in the Wu-Tang catalogue. Maybe it's better. It depends on what you love most about the Wu. Raekown was the consummate storyteller and the king of the throwback, always looking out for his '80s babies. It was true on 2013's The Tonight Show, and those same classic hip-hop preservatives will no doubt shine through on the upcoming Fly International Luxurious Art. The Chef has enlisted French Montana and Busta Rhymes for his latest single, "Wall to Wall." It opens with a understated piano sample followed by a shared chorus and solid verses from all three New Yorkers. — Lauretta Charlton (@laurettaland)
Screaming Females, "Wishing Well"
Screaming Females are a raucous, heavy punk band out of New Jersey, and yet I find myself only liking their mellow songs. With their new album, Rose Mountain, coming out today, I'll share "Wishing Well." If you'd prefer something, like, six times more aggressive, I suggest you listen to the rest of their catalogue. — JDF
Waxahatchee, "Under a Rock"
I'm always at a loss when I try to describe Waxahatchee to people, which is often, because she's totally the best. "Under a Rock" has a '90s indie-rock vibe, but also has a bit of Tom Petty. — JDF
Alex Wiley, "Ready"
I feel like you don't find many super-short rap songs. "Ready" is a chill 2:06, featuring a minimal beat and only one nimble verse. Arrestingly simple, when the song ends, you end up just wanting to play it again and again. — JDF
Young Thug, "I Swear to God"
If, like me, you sometimes long for the Codeine-influenced Lil Wayne of yesteryear (though serious props to him for getting clean!), then Young Thug is a godsend. Here he is doing his best Auto-Tuned, slurred speech impression of Weezy's "Lollipop" over a pulsating London on Da Track beat. He's so committed to the Young Money legacy (even though his allegiance is, technically, to Birdman) that he even shouts out Nicki Minaj. —DL