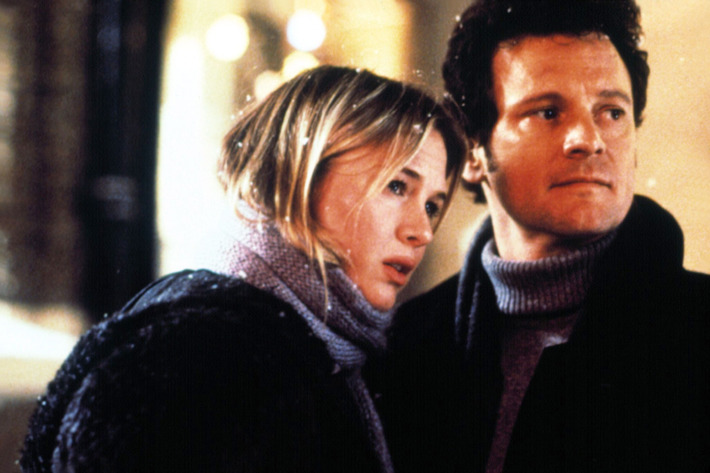 This list was updated April 8, 2016 to reflect Netflix's current offerings.
Romantic comedies: They make us laugh, they make us cry, then they make us laugh at how much we cried. We've rounded up the best romantic comedies on Netflix, from screwball classics in the public domain through the high periods of the late '80s, mid-'90s, and early 2000s to the current renaissance of microbudget rom-coms. You may remember some of them from our lists of the 25 best romantic comedies since When Harry Met Sally, 27 best indie rom-coms, and 8 mumblecore rom-coms, but hey — if a movie's good, why recommend it only once? (We'll update this list as titles are added and removed.)
Amélie (2001)
Every generation gets the messed-up ideas about love it deserves. Along with The Royal Tenenbaums and Garden State, Amélie told millennials of a certain taste that falling in love was like finding a magical wonderland where brightly dressed characters stared at each other with deadpan sincerity (ideally in an impeccably composed shot). But no matter. Watching Amélie now provides a lesson of surprising maturity: You may not love it like it like you did when you were 17, but that's not the only kind of love.
Clueless (1995)
Amy Heckerling's first genius move was recognizing that the social codes that governed romance in '90s Beverly Hills were, in their own way, no less harsh than those of Jane Austen's England. Her second was casting Alicia Silverstone, who could wring laughs out of any word in the dictionary. And if you want your Austen period-appropriate, Sense and Sensibility is just a click away.
His Girl Friday (1940)
Cary Grant is a charmingly heartless newspaper editor; Rosalind Russell is his favorite reporter, who also happens to be his ex-wife. With director Howard Hawks, they perfected the notion of wordplay as foreplay. (Russell deserves slightly more credit than her co-star, as she secretly hired a script doctor to punch up her lines.) As all good rom-coms should, this movie features some absolutely marvelous hats.
Sabrina (1954)
Both the 1954 Sabrina and its 1995 remake are on Netflix; you should go with the original, which stars Humphrey Bogart and William Holden as wealthy brothers — one respectable and pragmatic, the other charming and dissolute — who both fall for their family chauffeur's daughter (Audrey Hepburn). In just her second film role, Hepburn was already at the height of her powers: Watch this GIF and try not to swoon.
Shakespeare in Love (1998)
Similarly, Shakespeare in Love gets blamed sometimes for the quasi-snub of Saving Private Ryan, except which one would you rather re-watch? Mark Norman and Tom Stoppard's script is full of ingenious setups, callbacks, and references — and like a great play, it has enough gags for English professors and groundlings alike. If you prefer your romantic comedies literally Shakespearean, Netflix also has A Midsummer Night's Dream, Love's Labour's Lost, and Joss Whedon's Much Ado About Nothing.
Hitch (2005)
Frequent cable airings and the efforts of Aziz Ansari have succeeded in anointing Hitch as a modern classic. This story of a Manhattan "date doctor" cruises along on the likability of its cast (particularly Kevin James as Hitch's helpless charge). It follows it own rules, never trying too hard and never trying to be something it's not.
Silver Linings Playbook (2012)
Part of the thrill of falling in love is in finding someone on your particular wavelength. The same goes for watching people fall in love. From the moment they meet, it's clear that Bradley Cooper and Jennifer Lawrence are vibrating on a different frequency here: They're loud, brittle, and instantly perfect for each other. The movie may lose its grip on its themes to give the pair a perfect Hollywood ending, but hey, that just proves its rom-com bona-fides.
13 Going on 30 (2004)
Yes, it's a Big rip-off, but Big didn't have the same kind of chemistry that Jennifer Garner and Mark Ruffalo do here. They're so endearingly nerdy together that it's easy to overlook the potential creepiness of a grown man falling for someone with the mind of a teenage girl.
The Wood (1999)
As three friends who grew up together in Inglewood, Omar Epps, Taye Diggs, and Richard T. Jones are the nominal stars of this film. But the real fun is in the flashbacks to the trio's school days, where the juvenile flirtations of Sean Nelson (playing a young Epps) and Malinda Williams take center stage.
Drinking Buddies (2013)
Mumblecore auteur Joe Swanberg made the move to the big time (or at least the less-small time), and the result is his finest achievement to date. Olivia Wilde and Jake Johnson star as friends and co-workers who could clearly be something more, except for one problem: They're both dating somebody else. When they take a weekend away with their respective partners (Ron Livingstone and Anna Kendrick), each couple ends up on unsettled romantic terrain. It's like the older, wiser cousin of that one New Girl episode.
Greenberg (2010), Frances Ha (2012)
Like Swanberg, Greta Gerwig was a reliable veteran of the mid-2000s mumblecore scene before making the leap to slightly more mainstream fare. She's since done her best work in two Noah Baumbach rom-coms: the salty Greenberg, in which she helps draw Ben Stiller's aging rocker back from the edge (and receives cinema's least-appealing cunnilingus for her troubles); and the sweet Frances Ha, which finds her floundering optimistically through post-college life.
Walking and Talking (1996)
Nicole Holofcener has made a career of telling small-scale portraits of women in, well, not "crisis," exactly. Let's go with "at a crossroads." Her debut film stars Catherine Keener as a 30-something woman who begins reexamining her choices after her best friend (Anne Heche) gets engaged. Should she get back with her porn-addict ex (Liev Schrieber) or go out with a video-store clerk (Kevin Corrigan)? The stakes might seem low, but the questions of what we expect and what we deserve — and the difference between them — couldn't be bigger.
Medicine for Melancholy (2008)
Two strangers have a one-night stand, reconnect the next day, then spent a few hours walking around San Francisco. That's a lot of indie films, but what Medicine for Melancholy lacks in originality of plot, it more than makes up for in the clarity of its vision. In meandering discussions shot in gorgeous, desaturated hues, Wyatt Cenac and Tracey Heggins discuss gentrification, interracial love, and what it means to be black in a city that isn't.

Bridget Jones's Diary (2001)
Jane Austen for the modern, pulp-reading romantic, Bridget Jones manages to be a lot better most of the things that could be, and often are, said about it. Mostly that's due to Renée Zellweger, who pulls off a British accent and a surprisingly honest take on a rom-com cliché: the clumsy yet endearing mess of a heroine.
How to Marry a Millionaire (1953)
Marilyn Monroe, Lauren Bacall, and Betty Grable play a trio of models looking to woo their way into big money. More screwball than straight romantic comedy, How to Marry a Millionaire features a good bit of slapstick, notably from Monroe, whose character pretends not to need her glasses and regularly walks into walls. Still, the film comes with its share of sweet — and empowering, for its time — sentimentality. Whether they end up with the men they want, the girls get through it all together.
Roman Holiday (1953)
The film that made Audrey Hepburn ride a Vespa straight into the hearts of millions, Roman Holiday takes a standard "princess sees the world for a day" plot and infuses it with heart, wit, and gorgeous shots of the Eternal City. Less sentimental than you remember, William Wyler's film manages to teach its heroine a lesson without condescending.