Read Better Call Saul's Comic-Book Prequel
The digital issue details the history of Saul and Mike.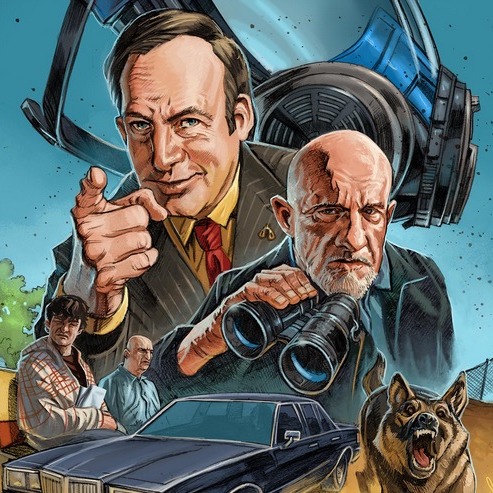 The Better Call Saul hype machine is hungry, so AMC fed it another amuse-bouche. The network launched a digital comic book earlier today that serves as a prequel for the show, premiering in two parts Sunday and Monday at 10 p.m. Writers from the show penned the issue's story line, which details the history of Saul and Mike and elaborates on events from the eighth episode of Breaking Bad's second season (not coincidentally titled "Better Call Saul"). "That episode is complete as it is, but there was an opportunity there to unpack something from that episode that directly leads us into Better Call Saul," said Mac McKean, AMC's senior vice-president of digital media and content. You don't have to read the comic to understand what's going to happen this weekend, but if you liked the Breaking Bad comic the network released ahead of that show's final season, this might be a similarly potent bonus to soothe your Saul craving. You can read here.