Report: Diddy Doesn't Want His Son on Empire
Because actors have to sign over their intellectual property.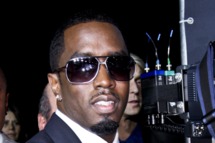 Empire is all the rage on TV — literally, if you're Diddy. "Page Six" reports the rap mogul is incensed at Fox because his son, Quincy, who was promised a role, was going to have to sign over music rights to participate. "Diddy kicked up a huge stink and called all the top brass at 20th Century Fox TV to get them to change their rules over music rights," said a source. "He said there was no way his son was signing over his intellectual property. So he banned him from the show." (Songs performed by characters on the show are later sold online.) Another source said Quincy, an artist in his own right who recently released a single with French Montana, is being considered for season two so long as dad changes his tune.