That Time Drake Basically Turned His Album Into a Billboard Chart
Life is hard ... unless you're Aubrey Graham.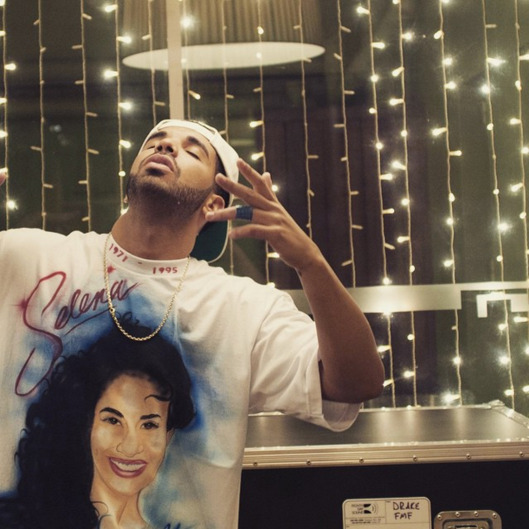 Billboard reports that Drake has taken over nearly half of its 50-slot Hot R&B/Hip-Hop Songs chart. Maybe this isn't a shock, given the artist's recent surprise 17-track album; however, the news is significant because it means that every song from If You're Reading This It's Too Late is charting. Drake has 21 songs up total because he also appears as a feature on some popular hits, but really he's just addicted to breaking records (with this latest feat, he breaks his own for having the most simultaneously charting tracks, 14). The mixtape itself, by the way, is still at No. 1 on R&B/Hip-Hop Albums.
Without further delay, here, according to Billboard, are all of Drake's charting songs, whose positions are dated March 7 and that include a handful not on Too Late:

4: "Only," Nicki Minaj, feat. Drake, Lil Wayne, and Chris Brown
5: "Truffle Butter," Nicki Minaj, feat. Drake and Lil Wayne
9: "Energy"
16: "Tuesday," ILoveMakonnen, feat. Drake
17: "Legend" 
19: "10 Bands"
22: "Blessings," Big Sean, feat. Drake
23: "Know Yourself"
26: "No Tellin'"
27: "Preach," feat. PartyNextDoor
28: "6 God"
29: "Used To," feat. Lil Wayne 
32: "Now & Forever" 
34: "6 Man"
38: "Jungle"
39: "Star67"
40: "Madonna"
42: "Company," feat. Travis Scott
43: "Wednesday Night Interlude," feat. PartyNextDoor
45: "6PM in New York"
49: "You & the 6"