How Mean Tweeters Responded to the Musicians Who Read Their Tweets Out Loud on Kimmel
This time, it was the musicians' turns.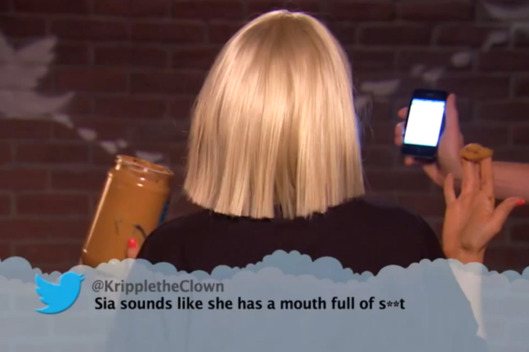 Haters gonna hate and mean tweeters gonna tweet. That's why, after having their mean tweets shown to the world last night on Jimmy Kimmel Live, these haters are standing by their claims. Here is how the mean tweeters responded to the celebrities' responses to their tweets about them.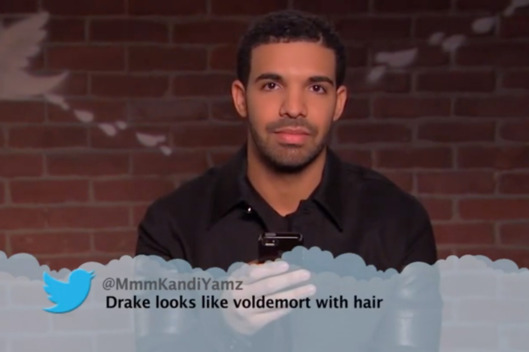 Bruhhhhh im hellla embarassed that drake read my tweet on jimmy kimmel

— Kandi BAEnks (@MmmKandiYamz) February 3, 2015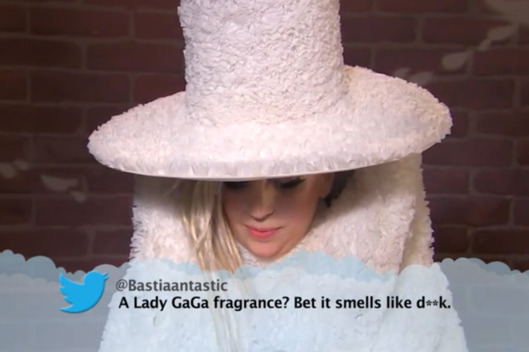 @TheEyeOfGagaPT2 too bad cause I so tried to ruin her with that one tweet

— Bastiaan Kist (@Bastiaantastic) February 3, 2015
hey @blakeshelton I was going to apologize but then i remembered why I tweeted what I did, https://t.co/Ek85r96O4J don't ever insult my girl

— George Hudson II (@ifuseekgeorgeII) February 3, 2015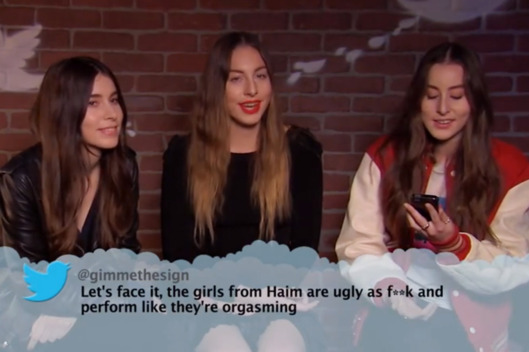 When will the people ranting on about that tweet realise that 1) The tweet was in 2013 2) I couldn't care less about what any of you say 😂

— brandist. (@GimmeTheSign) February 3, 2015
bye at an old tweet of mine being shown on jimmy kimmel

— cal (@CalBro_) February 3, 2015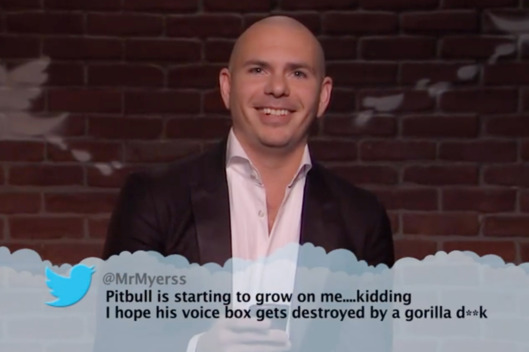 @_BOZINATOR finally my message got through to Mr. Worldwide!!!!

— Adrian Myers (@MrMyerss) February 3, 2015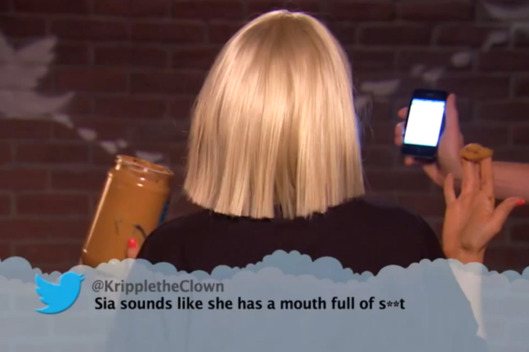 I said that about @sia a long time ago when Diamonds by Rihanna came out. I've since became a fan. Lol they dug for that. Sorry about that

— Sean Cameron (@KrippletheClown) February 3, 2015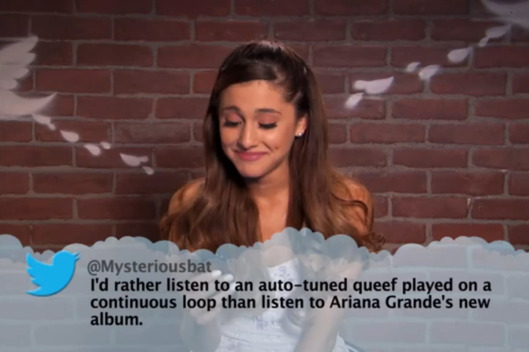 @LIZORDE I'm framing this as a gif http://t.co/K2Ak5gDLG8

— Sal. (@Mysteriousbat) February 3, 2015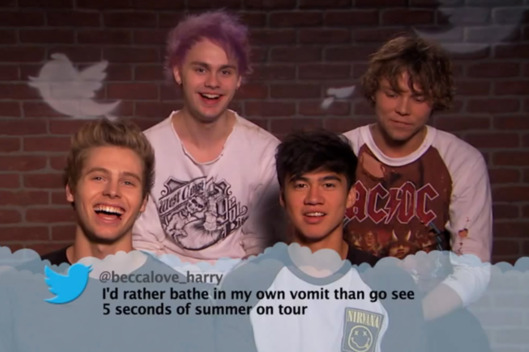 @93njhfreak @shazamtop20 tbh the haters are all jealous, If it were up to me i'd happily let them take my place and get noticed

— rebecca..xx (@beccalove_harry) February 3, 2015
OH SHIT!!!!! RT @TiffanieNil: @Al_RamBro he read your tweet on the Jimmy Kimmel show. http://t.co/le1mLWJv30 😂😭

— Rambinho (@Al_RamBro) February 3, 2015
Sorry Wiz Khalifa lol... How long ago was that tweet? Sheesh lol

— Rambinho (@Al_RamBro) February 3, 2015