Kanye, Kim, Chrissy Teigen, and John Legend Had a Double Date at Waffle House
This happened.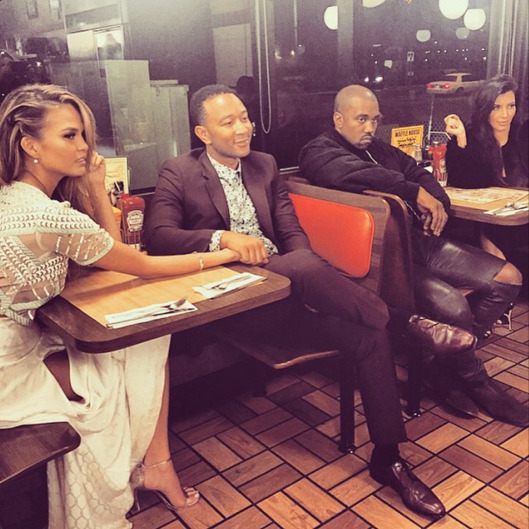 After the NFL Honors, Über power couples Kim and Kanye and Chrissy Teigen and John Legend decided to hit up the local Waffle House. And yes, while we can file this in the "Celebrities: They're just like us!" folder, it's Kanye's face that we truly identify with. Kanye's face is the face of hanger. It is the face that says: Waffles. Now. Please.
Then Chrissy and John started to boogie to the delight of the employees. While this would be exciting, our heart is probably still with Kanye, who is undoubtedly quietly eating his food.