Netflix Just Accidentally Put House of Cards Season 3 Online — Whoops!
A whole two weeks early. And now it's gone.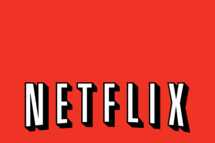 A full two weeks before its scheduled premiere date, Netflix accidentally put the entirety of House of Cards season three online. Seems like it was a glitch: Only 20 minutes after it went up, someone at Netflix called someone else at Netflix and it was taken down. Now you'll have to wait two more weeks until the show's actual premiere date, February 27. (Meanwhile, if you're somehow still watching, don't refresh!)
Update: Yep, it was a bug. 
Update: Netflix tells CNBC that "House of Cards" season 3 was briefly posted due to a "bug in the system"; full release coming Feb. 27.

— CNBC Now (@CNBCnow) February 11, 2015