Telling Judi Dench to 'Retire' Is One of the Rudest Things You Can Say to Her
We wouldn't dare, dame.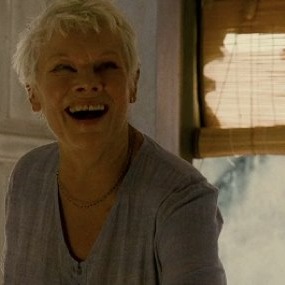 At 80 years old, Dame Judi Dench has no plans to retire. Further, she thinks that the word is one of the "rudest" you could fling at her. "And 'old' is another one," Dench told The Telegraph. "I don't allow that in my house. And being called 'vintage.' I don't want any of those old words. I like 'enthusiastic' and I like the word 'cut' because that means you've finished the shot." She's currently promoting The Second Best Exotic Marigold Hotel, the follow-up to the film about British pensioners who move to an Indian hotel that caters to their needs. The first movie, The Best Exotic Marigold Hotel, took the British box office by surprise, making people over 45 the biggest demographic of 2012. Like the movie, Dench doesn't think narratives about older people should be underestimated. We wouldn't dare.