The Oscar Best Picture Nominees As Pie Charts
How much of <i>Boyhood</i> is mansplaining? How much of <i>Theory of Everything </i>is <em>Lost</em>? And more.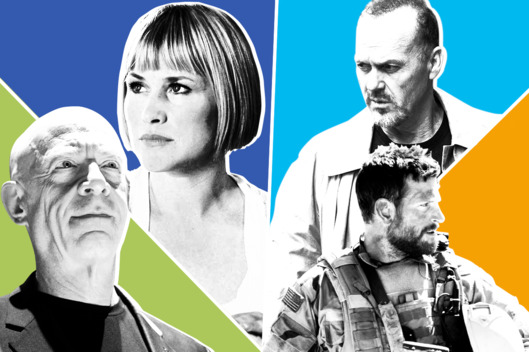 The Oscars are this weekend, which means the movies up for Best Picture are being examined closer than ever. While Vulture has offered critical and contextual takes on all of them, there is one more way they can be looked at: graphically. So, as we do every year, we turned each Best Picture contender into a pie chart, breaking them down to their fundamental components and answering questions like: How much of Whiplash is Ratatouille? How much of The Grand Budapest Hotel is How I Met Your Mother? How much of Boyhood is mansplaining? And how much are all of the Best Picture nominees about Christ figures? Find out this, and more, below.