Rob Riggle, Jane Curtin Co-star in Fox Comedy 48 Hours Til Monday
An interesting pairing with <em>SNL </em>roots.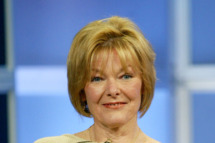 The man who did Dr. Porkenheimer's Boner Juice is teaming up with a legendary Weekend Update anchor to do a show about a husband/father trying to ensure his family has fun weekends. Rob Riggle plays the father figure in this 30-minute single-cam sitcom, and Jane Curtin plays his lax, live-in mother-in-law. Sounds kind of like a mix of Everybody Loves Raymond and Liar Liar, but it'll be called 48 Hours Til Monday.