Stars Awkwardly Posing Next to Free Stuff: 2015 Gifting Suite Edition
So much enthusiasm for one pen.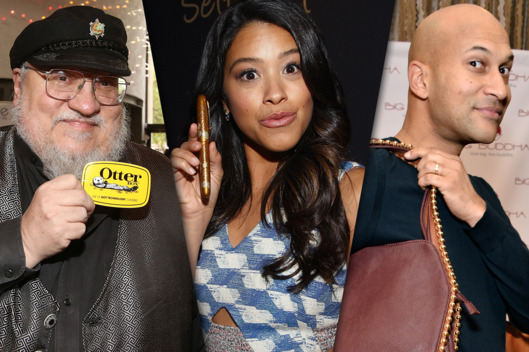 As awards season reaches its final weekend, it's time to celebrate that most underrated of Hollywood locations: the gifting suites, where stars and "stars" alike line up to get free stuff, all in exchange for having their picture taken with their new favorite product. Some go all-out with the overacting, while others can't hide their embarrassment, but all are united by the fact that they did not have anything better to do.
BEGIN SLIDESHOW