SNL 40 Was a Huge Ratings Success
It crushed its competition.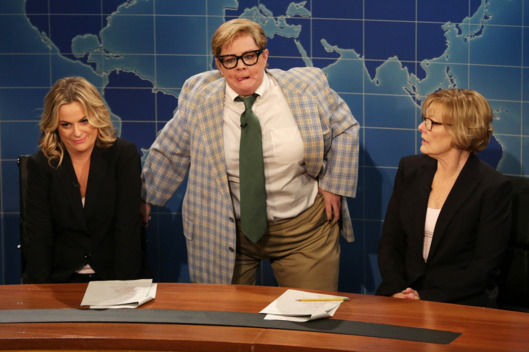 Generalissimo Francisco Franco may still be dead, but the ratings for Saturday Night Live's 40th-anniversary special definitely weren't. Though same-day numbers won't be out until tomorrow, the three hours of the show that aired in prime time (between 8 and 11 p.m.) attracted a massive 23.1 million viewers and a 7.8 rating among viewers under 50. The special didn't just beat the other broadcast network competition — it crushed it, drawing virtually as many young viewers as programming on ABC, CBS, and Fox combined.
Viewership for SNL 40 peaked early, during the 8:30 p.m. half-hour, when Nielsen estimates 26.2 million viewers watched; by 10:30 p.m., the audience dropped to around 18.8 million. Some of those viewers may have simply switched to the night's other big events — the NBA All-Star Game, a new episode of The Walking Dead — and may yet be tallied when Nielsen releases DVR data later this week. Once all of the audience is counted, it's likely SNL 40 will stand as NBC's biggest prime-time special since a Friends clip show that aired the night of its 2004 finale. Since SNL's actual 40th anniversary isn't until October, don't be surprised if these monster numbers convince NBC to find a way to pay homage to the show a few more times this year.