SpongeBob Mops Up Jupiter Ascending at the Weekend Box Office
More like <em>Jupiter Descending</em>, right?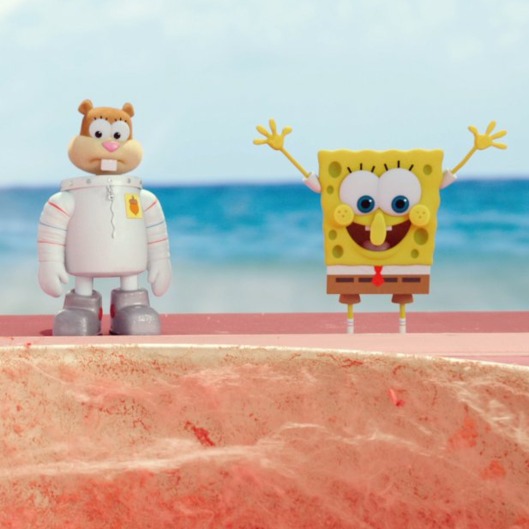 Three major studio movies debuted over the weekend, but only one emerged triumphant, the one our film critic David Edelstein called "absolutely, positively glorious": The SpongeBob Movie: Sponge Out of Water. The animated/live-action film soaked up $56 million at the box office to bump American Sniper out of the top spot. (Don't worry: The Clint Eastwood film still did all right with $24.2 million.) Meanwhile, the Wachowski siblings' sci-fi opera, Jupiter Ascending, starring Channing Tatum and Mila Kunis, flamed out — as predicted — with $19 million. The medieval fantasy adventure Seventh Son fared even worse, bringing in just $7.1 million. The silver lining for both films, though, is they're playing better in foreign markets. Seventh Son was released months ago in other countries and has already earned $83.6 million abroad. Jupiter Ascending took the top spot in overseas box offices with $32.5 million. The question, of course, is whether Warner Brothers will be able to recoup its $176 million production budget. But hey, they scored huge with American Sniper, so it all evens out, right?