Viola Davis Will Get Away With Yelling at Supervillains in Suicide Squad
She's following in the footsteps of Pam Grier and Angela Bassett.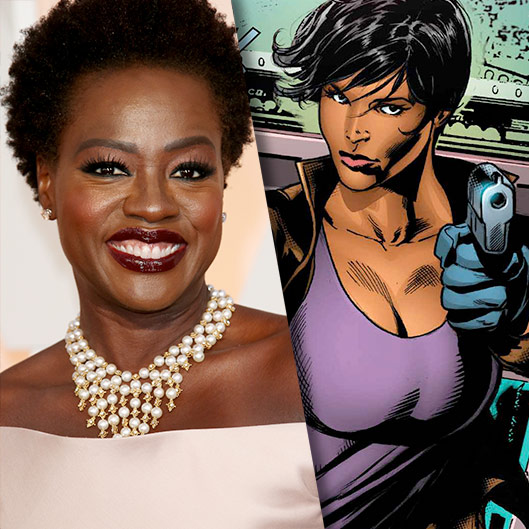 Suicide Squad has finally decided who's going to be bossing around its various villains: Viola Davis, who confirmed at the Oscars that she will indeed play Squad handler Amanda Waller in the 2016 film. Waller is a groundbreaking figure in the comics universe; Vulture's Abraham Riesman describes her as "a more energetic Dick Cheney, except black and female and (slightly) less evil." She's been part of a bunch of DC projects over the years — played by Pam Grier in Smallville, Angela Bassett in Green Lantern, and, currently, Cynthia Addai-Robinson in Arrow — but Suicide Squad will likely be the character's time to shine.