Alicia Keys's New Baby Photo Is Adorable
Hello, Genesis Ali Dean!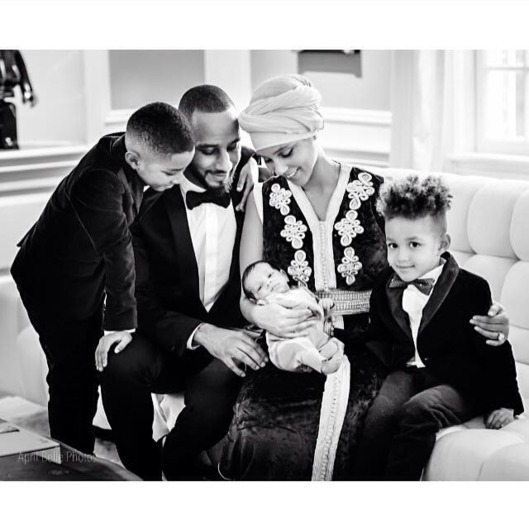 Obviously, most celebrities have the wherewithal (money) to stage elegant family photographs, but this one is still pretty great. Alicia Keys and husband Swizz Beatz (non-stage name: Kasseem Dean), who welcomed new baby boy Genesis Ali Dean back in December, have posted their first photo of the youngest member of their family on Facebook. In addition to the parents and the newborn, the shot features Swizz's son Kasseem Jr. and middle child Egypt. And yes, Egypt is totally stealing everybody's thunder in this photograph.