Beck's Dad Did Some Early Work With Beyoncé
On <em>B'Day</em>, her sophomore solo album.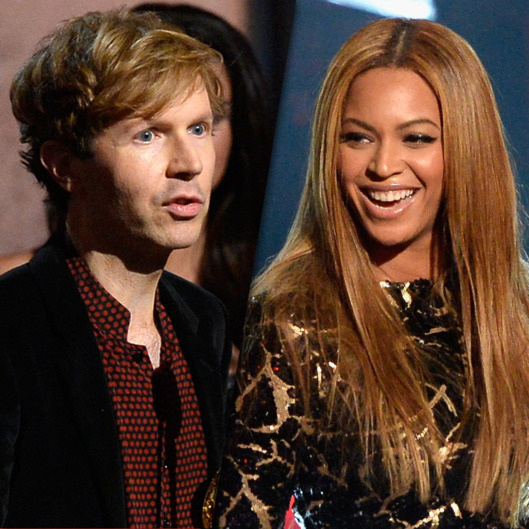 Now we know why Jay Z experienced so many emotions when Kanye West almost interrupted Beck's Album of the Year acceptance speech: Beck's dad has collaborated with Beyoncé! Immortal superhuman multi-instrumentalist Beck has a dad, David Campbell, an animal of an arranger, composer, and conductor in his own prolific right. A Reddit user did some album-note spelunking this week to discover that Beyoncé's sophomore solo album B'Day features string arrangements and conducting from none other than Campbell (B'Day snagged Best Contemporary R&B Album, too). Fortunately this was not the case on Beyoncé, otherwise Jay Z would've spontaneously combusted on the spot. Yeezy already apologized, but now this just drives home the point that there should be no drama because not only does Beck respect artistry, he is quite literally the offspring of what West has faithfully stood by as artistry. P.S.: Do you smell the imminent conciliatory Beck-Beyoncé-Kanye collaboration, with a Campbell string arrangement, lurking around the corner?