Broken Lizard Is Crowdfunding Super Troopers 2 Right Meow
Won't you support their shenanigans?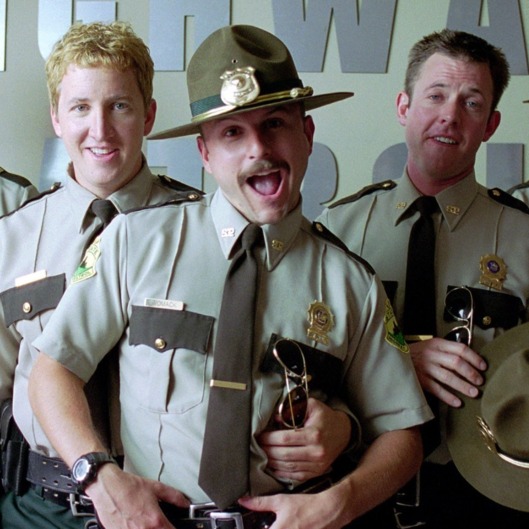 Today, the Broken Lizard gang announced their latest shenanigans: They're asking for $2 million in crowdfunded donations to make a follow-up to Super Troopers. The last time we heard about this potential sequel, Broken Lizard had finished a script for the film and handed it to Fox Searchlight, which reportedly "loved" it. Now we learn there were limits to their love: As Jay Chandrasekhar explained in a statement, "Since we refused to make a sequel in which the highway cops have morphed into superhero-vampires, Fox Searchlight proposed the following deal: They'll release the film, but we have to raise all of the money." Rewards for donating include one of the cop cars from the film, a marijuana vacation with the cast in Colorado, and the opportunity to drink against the guys in a real-life Beerfest. If you win that one, just remember: Spin the boot when the bubble comes.