Denzel Washington and Ethan Hawke's First Film Together Since Training Day Will Be a Western
For an Antoine Fuqua&ndash;directed Western called <em>Magnificent Seven</em>.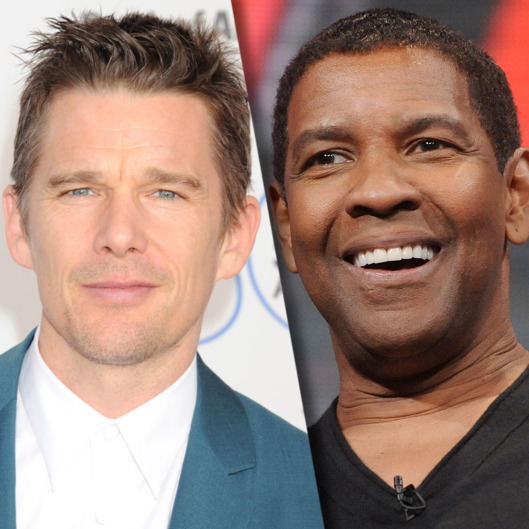 It's been nearly 15 years since Denzel Washington and Ethan Hawke played cops with conflicting ideas about how to lay down the law in 2001's Training Day. Variety reports they're now set to reunite for another Antoine Fuqua drama, a Western called Magnificent Seven (not to be confused with Quentin Tarantino's The Hateful Eight), which will serve as a remake of the 1960 original starring Steve McQueen (which was also a remake of 1954's Japanese-language Seven Samurai).
The film follows seven gunslingers who protect an oppressed Mexican village from a group of outlaws. Chris Pratt and Haley Bennett are also set to star.