Empire Is Staying on Hulu for Good
Stream your heart away.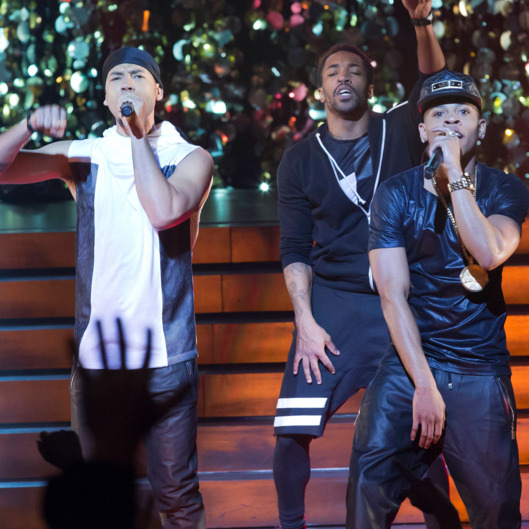 If you want Cookie's nookie, ditch the Netflix — and sign up for Hulu. The streaming giant has landed the exclusive subscription video-on-demand rights to Empire, the red-hot Fox soap that ended its first season Wednesday night. As part of a deal between Hulu and the studio behind Empire, all current and future episodes of Empire will live on both Hulu and Hulu Plus the day after premiering on Fox. Hulu had already been offering Hulu Plus subscribers access to all season-one episodes of the show, but the new deal ensures those episodes won't disappear now that the first season is over (as often happens with series that stream on Hulu concurrent with their TV run). It also means Empire won't be headed to Netflix or Amazon, though a source familiar with the agreement says Fox will retain the right to stack episodes on its Fox.com and cable VOD platforms. (Hulu Plus subscribers, however, will be able to watch with a lighter commercial load than on basic Hulu or VOD.)
Fox's decision to make Empire easily available to stream during its hiatus isn't motivated by money alone (though Hulu likely paid handsomely for rights to the show). Instead, Fox execs are hoping potential viewers who've yet to invest in Empire will use Hulu to catch up on the show over the summer — and get hooked in time for season two.  "As interest in the show continues to explode, having a place for people to watch it from the beginning is extremely important," said Gina Brogi, the Twentieth Century Fox TV distribution executive who oversees the studio's streaming deals.