Last Week's Last Man on Earth Drew More Viewers Than Family Guy
Will Forte's Fox comedy is actually doing well in the ratings.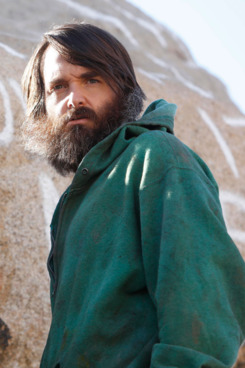 Before Will Forte's Last Man on Earth premiered two weeks ago, the conventional wisdom inside the TV industry regarding the Fox comedy was that the show was a bold, innovative half-hour … which had virtually no chance of Nielsen success. Based on early evidence, the conventional wisdom was wrong. After a surprisingly strong opening, newly released DVR ratings show last week's Last Man scored a 3.0 rating among adult viewers under 50, putting it ahead of lead-in Family Guy as well as usual Sunday night network demo champ Once Upon a Time (both of which averaged a 2.8 rating after three days' worth of DVR replays). In fact, Last Man was easily Fox's top-rated comedy last week, retaining 91 percent of its March 1 premiere audience in the advertiser-coveted demo. The key to the show's early success: delayed viewing.
While the ratings for Last Man's one-hour premiere were strong any way you cut it, those TV industry insiders who doubted the show's viability were likely feeling a measure of vindication when initial Nielsen numbers for week two came in last Monday. Based on those same-day ratings — counting only viewers who watched Sunday night — Last Man seemed to have taken a big hit, falling 25 percent from its premiere to a 1.9 rating in the demo (and coming in a tad behind Family Guy). But once viewers who caught the show on DVR within three days were measured, the show added more than 2 million viewers to its tally and jumped an impressive 58 percent in the demo to the aforementioned 3.0. Instead of losing a quarter of its audience in a week, Last Man fell a modest 9 percent — impressive given that Daylight Saving Time kicked in last Sunday and caused many shows to take double-digit dives in the ratings. Of course, these strong initial numbers for Last Man hardly guarantee the show's long-term survival. Its out-there premise might yet prove to be polarizing and cause more audience defections over the next few weeks. But, at least for now, it seems more than a few viewers are interested in finding out where Forte is going.