In the Future, All Movies Will Be Lego Movies
<em>The Billion Brick Race</em> will be the fourth <em>Lego Movie</em> sequel or spinoff.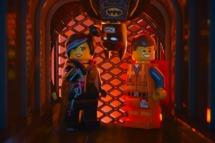 According to The Hollywood Reporter, Jason Segel and Iron Man 3 writer Drew Pearce have signed on to write and direct a new Lego Movie spinoff called The Billion Brick Race. This will be the fifth film in the Lego Movie franchise, following the announcements of 2016's Ninjago, 2017's The Lego Batman Movie, and 2018's Lego Movie 2. The Lego Movie remains a heartwarming tribute to creativity and originality.