Julianne Moore Is Still Not a Fan of E!'s Mani-Cam
"It's humiliating!"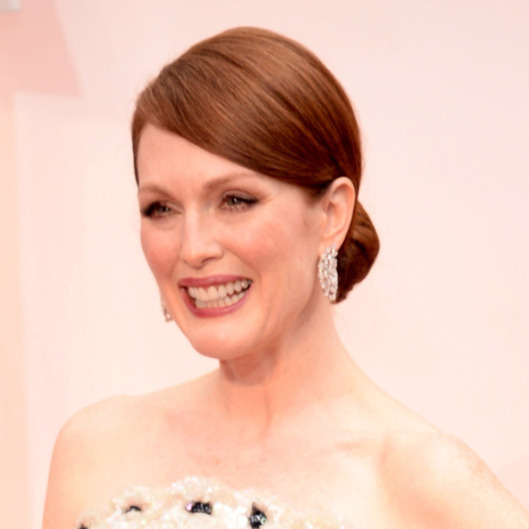 Julianne Moore, like Jennifer Aniston and Elisabeth Moss, stays firmly anti-Mani-Cam. If you recall, that's the shtick E! employed on red carpets last year — having celebrities "walk" their fingers down a tiny red carpet to show off rings and fancy manicures. "I'm 54 years old," she told Harper's Bazaar. "I can't make my fingers walk; it's humiliating! And a guy asked me to lift up my skirt to show them my shoes, and I said, 'I don't need to do that. Let's keep some dignity.'"

Luckily, E! heard the cries of the A-list. The torture device was retired from the red-carpet arsenal, and this year's awards shows were thankfully Mani-Cam-free. But just for fun, here's Moore gracefully turning down the opportunity to make her fingers walk:
Now, if we can only get them to agree to get Billy Eichner on the carpet, we'll have true progress.