New Avengers Spot Has New Footage, Awful Accent
"You deedn't see dat comink?"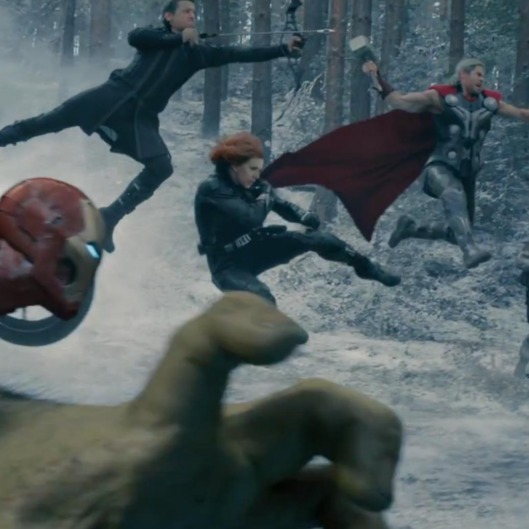 For months, promotional footage for Avengers: Age of Ultron has featured images of Aaron Taylor-Johnson and Elizabeth Olsen as superheroes Quicksilver and Scarlet Witch ... but there's been a conspicuous lack of dialogue from the pair. And now we know why: They're doing Eastern-European (I think?) dialect work! Marvel just released a new mini-trailer for the upcoming megasequel that has a ton of new footage (is that a Quinjet I spy?) and Taylor-Johnson taunting somebody in a comically bad bit of accentry. It fits with the comics version of the character, who was raised in Eastern-ish Europe, but ... oy. This is gonna be a meme, isn't it?
Our team is the #1 seed. See #Avengers #AgeOfUltron, in theaters May 1! https://t.co/ZTIjtQCrj9

— The Avengers (@Avengers) March 19, 2015