Pharrell's 'Happy' Might Face the Wrath of Marvin Gaye's Family, Too
Will Marvin Gaye's family strike again?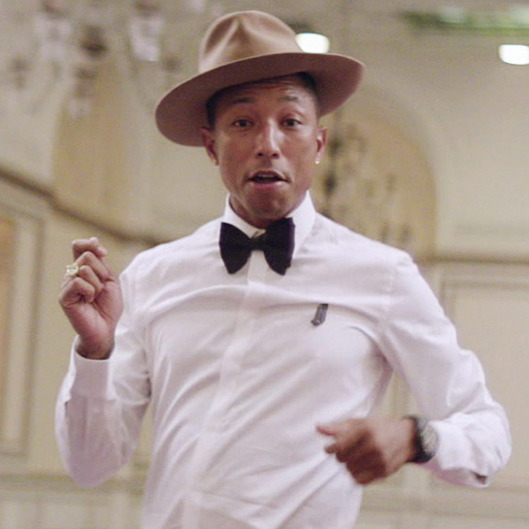 Just when you thought the legal battle between Pharrell and Marvin Gaye's family had simmered down, yet another song has entered the conversation. And it just so happens to be the biggest hit of Pharrell's career: "Happy." Nona Gaye, Marvin's daughter, told CBS, "I'm not going to lie. I do think they sound alike." She specifically thinks it sounds like 1965's "Ain't That Peculiar." "I heard the mash-ups — but I didn't really need to hear them," Janis Gaye, Marvin's ex-wife, noted. "I know 'Ain't That Peculiar' and I've heard 'Happy.'" Luckily, for now, Pharrell can wipe the sweat off his brow because the Gaye family say they aren't considering taking legal action ... yet. "We're not in that space. We're just in the moment today and we're satisfied," they said. Tread lightly, Pharrell.