Robert Durst Will Be Extradited to California for Berman Murder
He was arrested in New Orleans Saturday.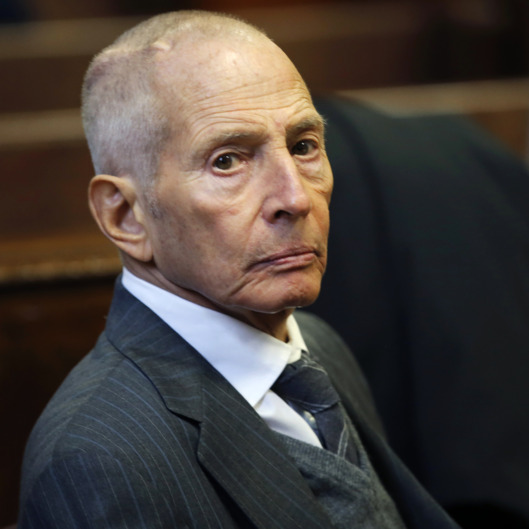 As expected, complicated guy and suspected murderer Robert Durst will be extradited to California to face charges in the death of former New York writer Susan Berman. Durst waived his right to contest the extradition during a court appearance in Louisiana Monday, following his arrest in New Orleans this weekend. According to the police report, Durst was armed with a revolver during his arrest. On Sunday, the finale of HBO's The Jinx appeared to show Durst accidentally confessing to Berman's murder, as well as two others. Berman was killed in her Los Angeles home in 2000. She had been a close friend and public supporter of Durst after his wife's disappearance in 1982, and some suspect Berman had been about to assist police in that investigation before she was killed.