Shonda Rhimes Thinks Lena Dunham's Wig Looks 'Crazy,' Too
"The wig is a crazy choice."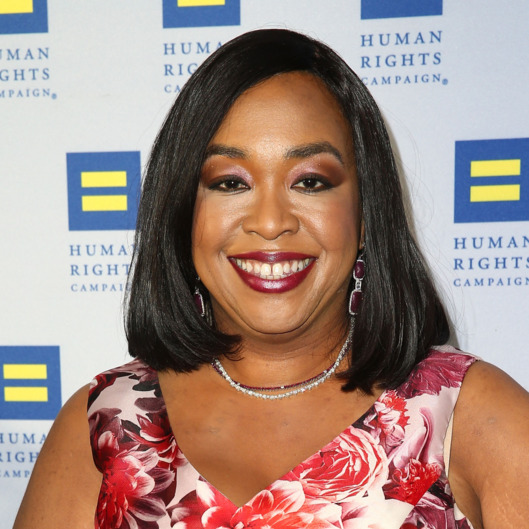 Just because Lena Dunham is guest-starring on this week's Scandal don't expect to see Hannah Horvath at Olivia Pope & Associates. Dunham plays a writer, sure, but one who threatens Washington's power elite with the publication of her book. But really, she doesn't resemble Hannah even a little bit? "Not at all, but it's good," self-proclaimed Girls fan Guillermo Díaz, who plays Huck, told Vulture at the Human Rights Campaign Los Angeles Gala Saturday night. "She plays a character you've never seen her do before, which is kind of exciting."
And what about that other guest character — her wig? Shonda Rhimes agrees that the bang-heavy hairpiece is over the top. While she kept mum about the episode, Rhimes admitted, "I can talk about the wig. The wig is a crazy choice, but it's a choice, but it's there." But why, Shonda, did you make that crazy choice? That was your idea, right? "No, it was Lena's," Rhimes said. "Lena's fantastic. It's been really great having her, it's a really fun episode. It has a very surprising ending. It's a good time."