Ant-Man Billboards Are Ant-Size, Because Who Doesn't Want to Watch a Movie With a Million Ants at Their Feet?
So tiny!
After an ant-size teaser and ant-size poster, the Ant-Man marketing team continued its miniature campaign — this time placing billboards around Australian cities that play to the ant population. Redditors in Brisbane, Melbourne, and Queensland report spotting the diminutive billboards at bus stops and parks. Ants need to know that their hero is starring in a major motion picture!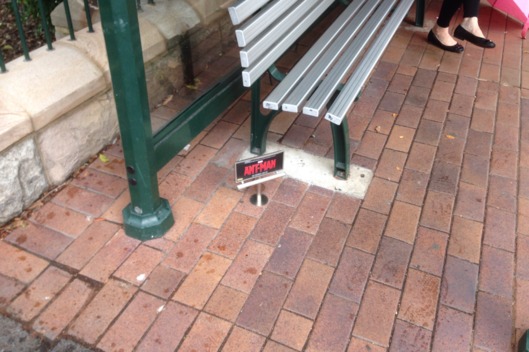 For more photos, you can look over at Screencrush.