Here Are the Best Answers From Kendrick Lamar's Brief, Impromptu Twitter Q&A — Plus a Verse
His favorite rapper right now is Earl Sweatshirt.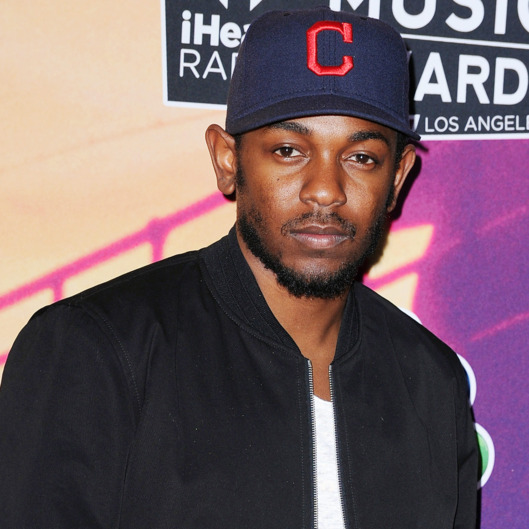 Kendrick Lamar's not the most interactive force on Twitter, but on Wednesday he went out of his comfort zone. Top Dawg Entertainment CEO Anthony Tiffith convinced Lamar to hop on Twitter for a brief, impromptu Q&A. For less than an hour, Lamar answered a handful of fans' questions on topics including his favorite rapper, his inspiration for To Pimp a Butterfly, and his thoughts on Lil Wayne. Thanks, Tiffith. More of this please.
Here are the highlights:
@TariqElmadawy for free.

— Kendrick Lamar (@kendricklamar) April 16, 2015
@nathanujeyaaah God willing. Soon enuff.

— Kendrick Lamar (@kendricklamar) April 16, 2015
@cube_chedas iceberg slim

— Kendrick Lamar (@kendricklamar) April 16, 2015
@RichDeviant earl sweatshirt.

— Kendrick Lamar (@kendricklamar) April 16, 2015
@MoeJamul 1 of the most influential artist of this generation and still hungry.

— Kendrick Lamar (@kendricklamar) April 15, 2015
In other Kendrick news, the full alternate version of Kanye West's "All Day" began making the internet rounds. It has that dangerous kind of K.Dot verse that makes the track his own. Enjoy while basking in the rest of his Twitter Q&A: