Chemical Brothers Return With New Banger After 5-Year Album Hiatus
Their new song, "Sometimes I Feel So Deserted," is fire.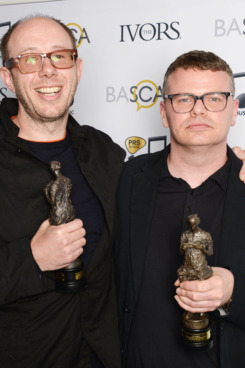 It's been five years since the last full-scale release from Tom Rowlands and Ed Simons, the English duo behind the electronic outfit Chemical Brothers, but the wait is over. Born in the Echoes is due in July, and its first single, "Sometimes I Feel So Deserted," is laced with so many heavy beat-drops and seamless techno progressions that it's damn near impossible to listen to without busting some serious dance moves. Joining the Chemical Bros. on the new LP are heavy-hitting contemporaries including Beck and Q-Tip, as well as relative newcomers like St. Vincent and Cat Le Bon. The Chemical Brothers will be hitting the festival circuit this summer, though Simons won't be a part of it, citing conflicts with his "academic pursuits." Stream the new song below.