Guardians of the Galaxy 2 Is About Fatherhood
According to writer-director James Gunn.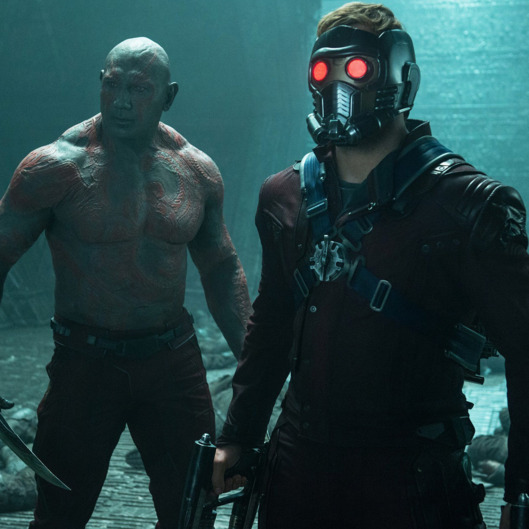 Guardians of the Galaxy director James Gunn hit up the premiere of Avengers: Age of Ultron last night, and we wondered: Since Ultron director Joss Whedon had some input on Gunn's Guardians script, did Gunn ever return the favor by perusing Whedon's Ultron screenplay? "I had been told a lot about what happened, but I had never read the script, and I never asked to," Gunn told Vulture. "I hate reading scripts! I want to see the movie. Scripts are awful."
… Aside from Gunn's own script for Guardians of the Galaxy 2, of course. The writer-director told us that he's just begun crafting it, and he was beaming when asked about the story. "There's a lot of stuff I'm excited about in the new movie," he said. "Listen, I'm still excited about Star-Lord's character and where he goes. At its heart, Guardians is a story about families, and if the first film was about him and his mother, this is a story about fathers. So it's exciting to go there."

Should we take that as confirmation, then, that Star-Lord finally gets to meet his absent father in Guardians 2? Gunn wasn't saying, but he teased that he's always had a plan for the franchise … a plan that may extend further than we previously thought. "I knew for a long time what the story of the second one was gonna be," he said, before pausing to tease, "And the third one!" We're excited, but also a wee bit concerned. Stay healthy, James!