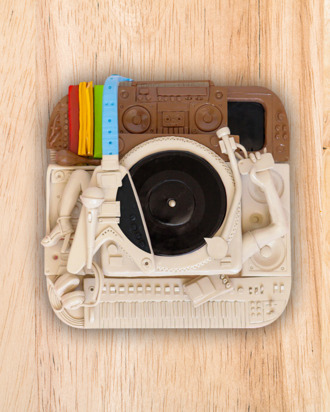 Photo: Instagram, Getty Images
Instagram has finally decided to dip its toes into the music game today, announcing the launch of a dedicated @music account. The goal is to spotlight emerging artists, fan favorites, and the fans themselves through short profiles, music lessons, interviews, and other exclusives. From the official announcement:
Owned by Facebook, Instagram, a social network for sharing photos, has more than 300 million users and has been a popular platform for a number of acts like Rihanna, Miley Cyrus, 50 Cent, and Beyoncé, who announced her record-breaking self-titled visual album via her account back in December of 2013. The company will update the @music feed Tuesday through Sunday with one post a day. Alex Suskind, music editor at Instagram, told BuzzFeed, "We're looking to break artists. One of the things we're focusing on is emerging and unsigned talent who are using the platform to share their music and their stories in a unique way."  The rep did not mention whether the program is responsible for reviving @badgalriri after it was "briefly disabled" last year.