New Photos From Scream Queens Reveal That Lea Michele Can and Will Play Another Nerd
Lea Michele is a nerd.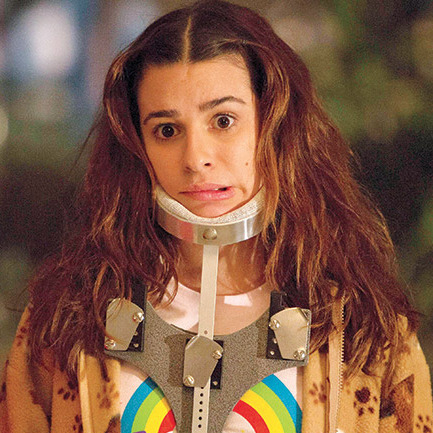 By the grace of Ryan Murphy, we now have a slew of photos from the set of Fox's upcoming Screen Queens, which premiered on Entertainment Weekly. Now we know that at some point, Lea Michele plays a nerd with a neck-brace (Romy and Michele, much?), Nick Jonas shows off his chest hair, Keke Palmer wears a bad hat, and Jamie Lee Curtis is a miracle. See the photos below.