Here's Your First Look at Sansa Stark As Jean Grey
Oh, yeah, this is an '80s movie.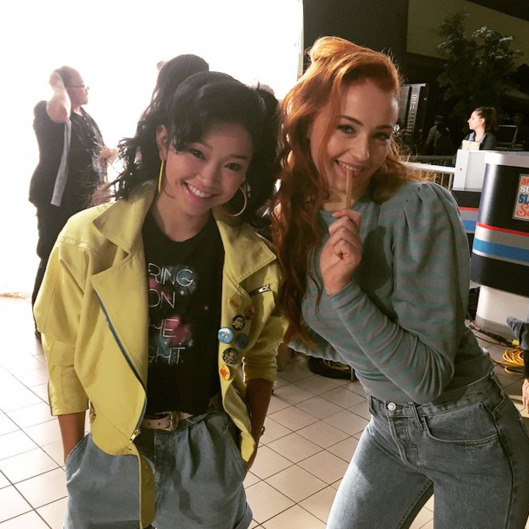 From the fertile wellsprings of Bryan Singer's Instagram account comes our first look at Sophie Turner's Jean Grey and Lana Condor's Jubilee on the set of X-Men: Apocalypse. We don't need to tell you that this movie is an '80s period piece — those high-waisted acid-wash jeans will do that for you.