Feuding One Direction Finally Enters Oasis Phase of British Boy-Band Development
More like Two Directions, huh?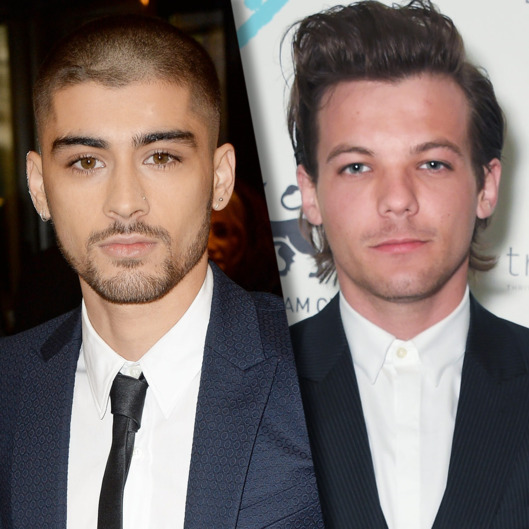 It feels like just yesterday the dudes of One Direction were thrown into an X Factor–manufactured boy band together and forced to hug each other like they were the best of friends. Today, that dream officially ended. It all started when solo artist Zayn Malik retweeted a picture of himself with his new BFF, DJ Naughty Boy:
Replace this . pic.twitter.com/Dis0Tfd7cz

— Naughty Boy (@NaughtyBoyMusic) May 6, 2015
NBD, Zayn probably thought, admiring his newly shaven head. His ex-bandmate Louis Tomlinson picked up on the photo's super-shady caption, however, and fired back with some shots at Naughty Boy and a petty subtweet for Zayn:
Remember when you were 12 and you used to think those Mac filters for your pictures were cool haha ! Some people still do HA!

— Louis Tomlinson (@Louis_Tomlinson) May 6, 2015
But that wasn't the first time Louis picked a fight with Naughty Boy on Twitter, and it seems Zayn's fed up with the drama, because he retaliated with a clapback for the ages, Twitter mention and all. Noel Gallagher would be proud.
@Louis_Tomlinson remember when you had a life and stopped making bitchy comments about mine ?

— zaynmalik (@zaynmalik) May 6, 2015
Remember Zayn's sappy first solo song? You might wanna hit play on that right about now, Directioners.