A$AP Rocky's Album Is Here Ahead of Schedule
<em>At.Long.Last.A$AP</em>.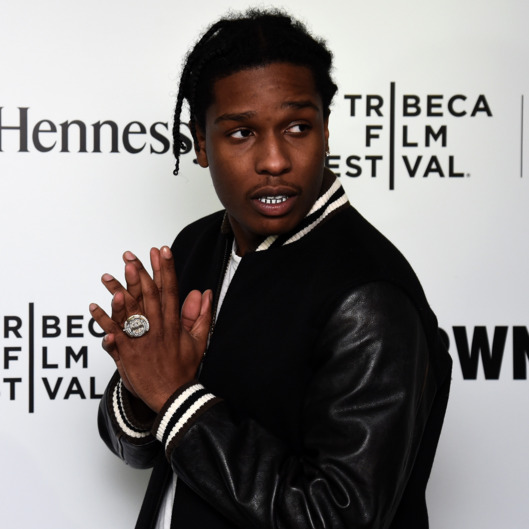 A$AP Rocky released his sophomore album, At.Long.Last.A$AP, a week earlier than planned late Monday night. The record was originally supposed to drop June 2, but Rocky inexplicably tweeted a few hours before midnight (in all caps, as is tradition) that those plans had changed: "Official album release in stores and online @ midnight tonight, thanx for listening, hope yalh enjoyed." And then the 18-track album found its way onto iTunes and Spotify even before midnight. Wow, double surprise! It's here with features by Future, M.I.A., ScHoolboy Q, Lil Wayne, and even Yeezus himself, among others, as well as with a special dedication to A$AP Yams. If you want another treat, go over to the mobile version of Rocky's Instagram page. Better yet, look at his Instagram and stream his album (via Spotify) at the same time. Boom, enjoy (hopefully).