Azealia Banks Is Tinkering Away on Her Next Album
It's called <em>Business &amp; Pleasure</em>.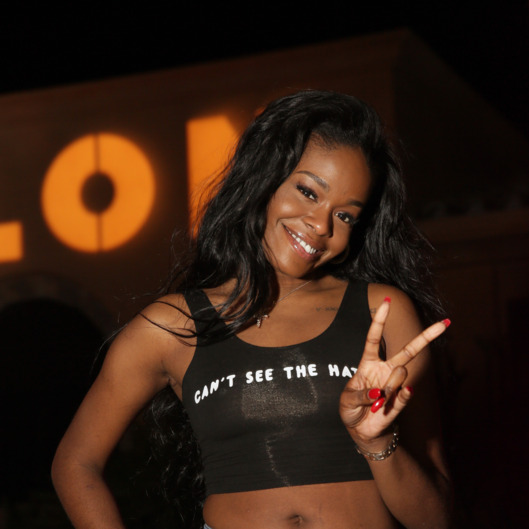 In a typically balls-to-the-wall interview, Azealia Banks unveiled to NME the title and ETA of her next album. Called Business & Pleasure, it's reportedly half-finished and slated to drop sometime in 2016. Granted, Banks doesn't have the best track record with adhering to release dates, but hopefully this time she'll actually get the record out there by the time it's finished. Among the other tidbits: It seems Banks is done with public drama and is changing her persona — at least a little, and at least for a bit. "Am I hanging up my fighting gloves? Yeah. I'm a lady," she said. (Don't believe her? She's dedicated!) "I'm done with that. I've done it already. You've seen me curse people out. Let's do something else now." Very mature, very 2016.